1942 Mobile Now Available For iOS and Android Devices.
Take To The Skies
Capcom's high-flying arcade shooter is now available for iOS and Android devices. The arcade classic will have a day one launch price of $.99 across both platforms. After the launch window the game will be available for $1.99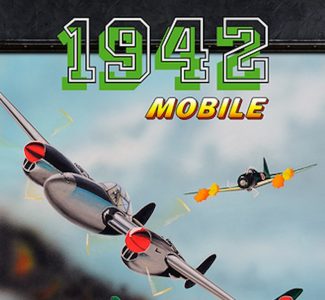 Set in the Pacific theater during World War II, this vertically scrolling shoot 'em up tasks players with battling through the entire enemy fleet. Shoot down enemy planes, avoid enemy fire and perform rolls and loops to avoid certain death in this epic nail-biter from the past.
Features Include:
Take control of a vintage warbird and challenge the enemy's air power.
Dodge fierce enemies and set your sights on a 100% kill rate.
Failure is not an option. Escape from the jaws of death with a well timed barrel roll.
"Casual mode" has been adjusted for ease of play and "classic mode" follows the original specifications.
Leaderboards and Achievements
To Download Visit:
Apple – here
Google – here