Some of the biggest games on the App Store this past year were from Nintendo. 
It's-a-me, iOS
For a company that had no interest in mobile, Nintendo has absolutely trashed the competition on the Apple App Store. No, I"m not talking about Miitomo. Come on, let's get real here.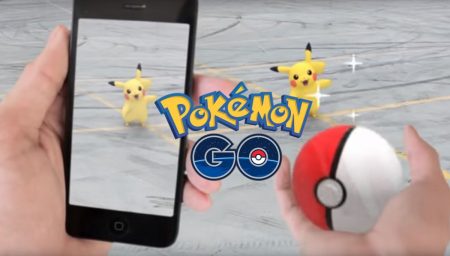 Take a shot in the dark as to what was the biggest game on Apple devices for the year that's just passed. If you guessed Pokemon Go, then you get the gold star. According to website MCV, Apple itself has announced that the game "was the most downloaded app on the iOS App Store in 2016". Also right there? No, not Miitomo! Pay attention!  Of course, it was Super Mario Run.
Mario's first mobile adventure scored itself a spot on the top ten download list over both Christmas and New Year's. As you might imagine, Apple hasn't tagged either one of the games with a dollar figure, that'd probably be Nintendo's business to announce. What they have done though is to talk about their App Store's grosses for the year, which includes those titles.
Needless to say, the lil' shop has done quite well. How well? How's twenty billion dollars-well sound? And if that's not impressive enough for you, then wrap your head around the fact that December alone made the company some 3 billion. Stunning. All in all, revenue on downloads is up considerably for the iCompany, with a 40% growth over the previous year. Not too shabby.
Think mobile gaming is here to stay?
Source: MCV