Ever wanted to get your own idea or favorite character made into some cool artwork? Concept artist Gregory Semkow is taking requests.
Your wall has never looked better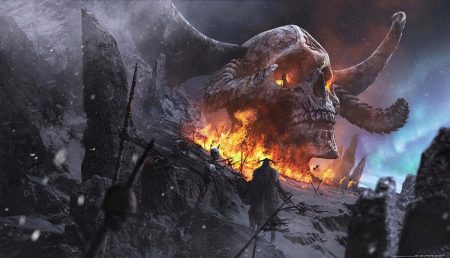 A friend of BG, Gregory Semkow is no stranger to creating art for movies, video games, and assorted other projects. What he hasn't done though, is crafted imagery on request for fans. But that's about to change.
You might be familiar with 'commissions', especially if you're a comic book fan who regularly goes to cons. It's not completely unusual to come across artists who'll pencil something for you while you're there at their table after all. What's a little rarer though, is finding one who'll take a little longer on something and is willing to extend the offer to whenever he's got some free time.
You've probably seen Gregory Semkow's art on BG before. We ran a story last December about him and his involvement with a piece of concept art for a proposed X-Force movie. That's not all he's done though, as he's been involved in a few other things that've set Twitter and Facebook ablaze as well. One of his most recent projects has been 2017's feature film The Solutrean. That one is for director Albert Hughes and Columbia Pictures. Plainly, he does cool stuff.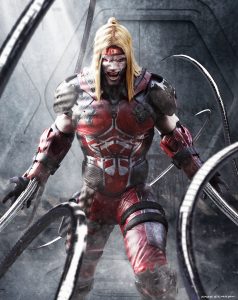 And now you can have some of it featuring your own ideas or favorite characters, hanging on your wall and/or as wallpaper on your phone.
Art, made to order
The specifics on what you can get and just when you can expect it are something that you'll have to work out with the artist directly. Semkow tells BG that he's willing to listen to any idea though, and will field requests direct by email.
Basically, email him with your idea. He'll send you a price for the work, and a timeframe as to when you can expect to get it. That's it, quick and easy.
If that sounds cool, drop him a line here. Or if you'd just like to see more of Semkow's artwork as-is, head on over to his blog. He's got plenty of cool stuff on there from just about any genre, ranging from big names to niche stuff.