The 3DS will be the focus of the next Nintendo Direct, streaming on September 1st at 7 a.m. PT.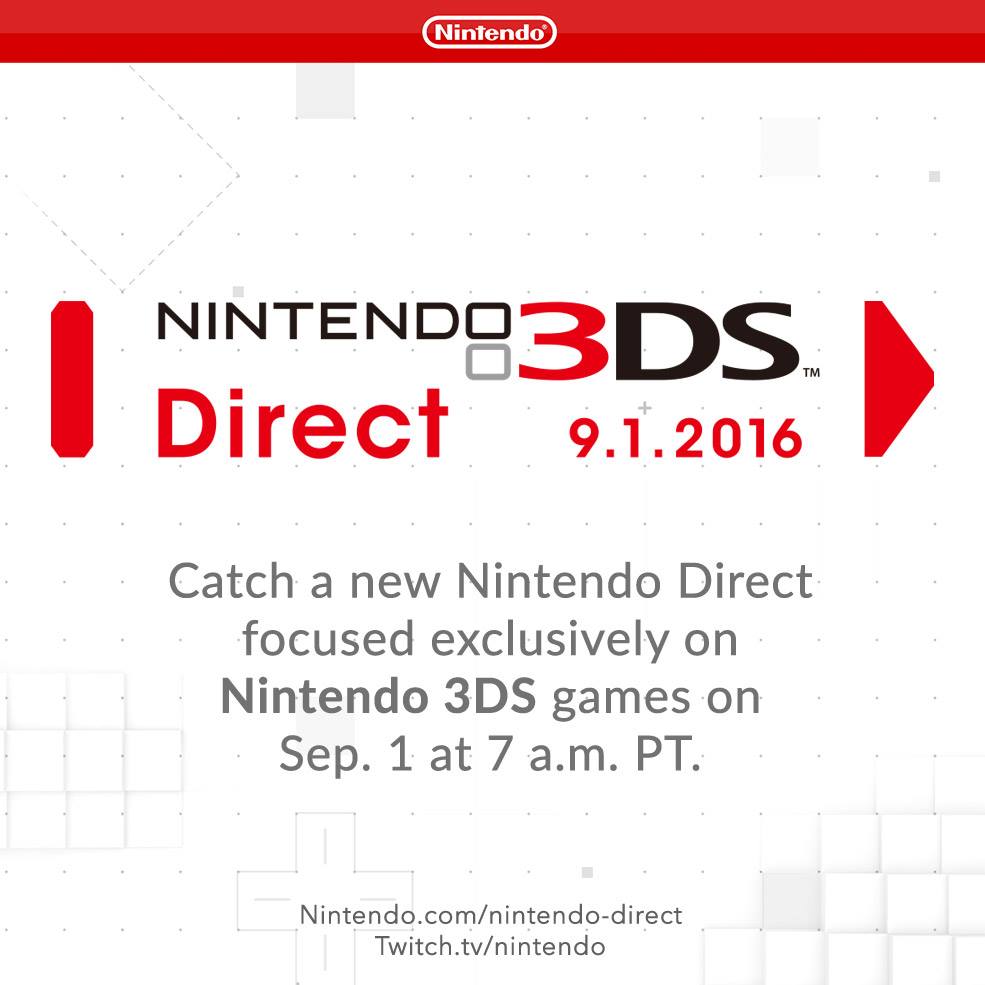 While news of the NX will have to wait a little longer, Nintendo has announced that the wait for another Nintendo Direct won't be so arduous: this Thursday, September 1 at 7am, Nintendo will stream another video broadcast- this one focusing on the 3DS.
No doubt we'll see sights of Pokémon Sun and Moon, Dragon Quest VII (and VIII?), and Ever Oasis, and probably some 3rd party ventures, indie titles, and localizations.  Fingers crossed for surprises!
The last Nintendo Direct, not counting E3, was way back in early March, which means it's been quite some time since we've had the treat.  This direct will be aired in Japan, Europe, and North America (with differences no doubt between the three), so the chances of unannounced games showing up is high.  It'll be interesting to see how many there are, with the NX so close.  Or perhaps it's just Nintendo's last reminder of it's holiday line-up before the shopping season starts.
We'll be up bright and early to catch the latest glimpse of Nintendo's products, so be sure to join us!  What games are you hoping will be shown?  Announced?  Let us know in the comments below!
Catch the stream live here.