Three of Disney classic games — Aladdin, The Lion King and The Jungle Book —  re-released today exclusively on GOG.com
I remember my days back in 1998 playing Aladdin. Disney's classic DOS game on Pentium 2 PC with Windows 95 OS. Enjoying the humorous animations, exploring the markets of Agrabah, hitting the shift button rapidly just to make Aladdin jump and finally winding up on sticky key pop-up, staring right at my 5 year's old oblivious gamer face.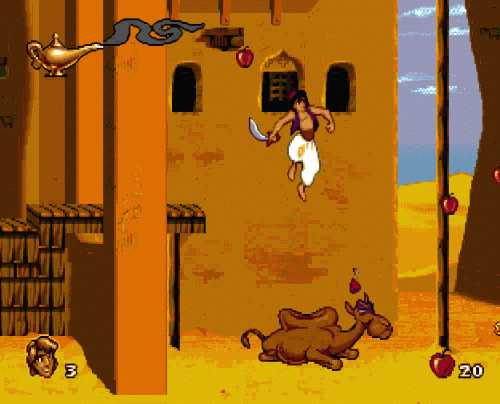 That quest was left behind and incomplete after my dad sold that PC.  PC Maintenance was a really a pain in the neck that time in India. But with that, my hunger to complete game was also left behind as the time passed by.
So if you are also one of them who started playing the Disney's classic games, but never got to finish it.
Well then now you can with the release of Aladdin, The Lion King, and The Jungle Book today on GOG.com.
Don't expect any visual upgrades as all three games "have been meticulously updated to be compatible with modern operating systems while preserving the original graphics, sound, and gameplay," according to a press release from GOG.com.
GOG also noted in a press release sent to GamesBeat,"Developed during the golden age of platformers, Disney Aladdin, Disney The Lion King, and Disney The Jungle Book established themselves as hallmarks of the genre, earning the praise of fans and critics alike for over two decades."

So these classic games are playable on Linux, Mac and Windows PC. They'll cost $19.99 as a bundle, or $9.99 separately. There is also a 10% discount to $8.99 for limited time.
All three games were originally released between 1993 and 1995. But they're still worth checking out if you have a fondness for the 16-bit era.
Don't Forget to check out the launch trailer below:
[embedyt] http://www.youtube.com/watch?v=YkFog_mj-3U[/embedyt]