Due to leaked trophies online, the classic animal control game Ape Escape 2 may make its way on PS4. This monkey catching, platformer, title was rather popular, spawning three main series titles, spin-offs and an on-rails shooter (let's forget that last one).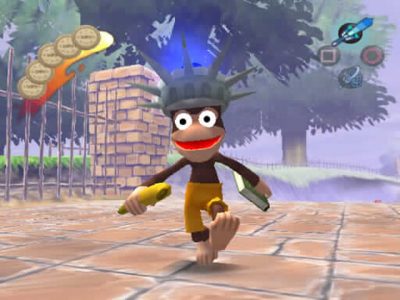 The trophy list can be seen here and spawns typical trophies for this platformer. Such trophies include, catching your first ape, to beating the bosses. It only has 14 trophies with no platinum for completing the whole set. Interestingly, Ape Escape 2 appeared on a ratings board list for it to appear on the PS4. Having a trophy list presents a high chance of this title appearing soon.
Personally, the Ape Escape franchise was my childhood. I absolutely adored the quirky nature of the monkeys and the challenge some of them brought. Though I never invested anytime in any of the spin-offs, most of my time was spent with the core series. This definitely will bring memories back for fans of the series.
No word on release date nor pricing. More than likely, expect it soon with a similar price tag to other PS2 titles. Will you be catching this PS2 classic or make it slip through the net?