A bunch of new titles are joining EA Access over the next few months.
Monthly fee aside, EA's Xbox One-exclusive subscription program is actually a pretty solid deal. There are a load of top games already on Access, that you can play anytime you like after all.
That roster is about to get a bit bigger too. Shortly, you can expect the inclusion of some more of the publisher's biggest IPs. If you like Need for Speed, PvsZ, and EA's sports series', then you're going to dig the additions.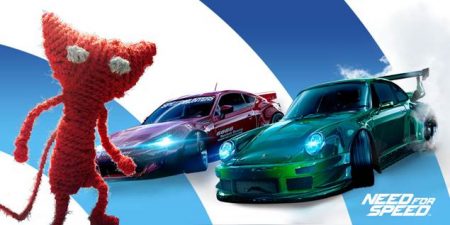 Here's what's on the way, complete with dates of arrival:
Need for Speed™ and Unravel™ join the EA Access Vault – 

July 12

EA Access members can spend as long as they want customizing their ride, before hitting the streets of Ventura Bay in Need for Speed.
Join Yarny on an adventure in this physics-based puzzle platformer. Using ingenuity and yarn strategy, you'll traverse through 12 unique levels, aiding Yarny in a quest to mend a broken bond.
EA SPORTS™ Madden 17 Play First Trial – 

August 18

. In the Madden NFL 17 Play First Trial, players on Xbox One can take their team all the way with the most balanced gameplay, deeper Franchise and an all new commentary team.
Plants vs. Zombies™ Garden Warfare 2 coming to The Vault – 

August 30

. Plants vs. Zombies Garden Warfare 2 goes above and beyond to deliver the funniest, craziest most over-the-top shooter yet. Players can go on the offensive as the plants in all-new modes including the 24-player Herbal Assault mode, or rally the zombies together and defend against the plants in the 4-player co-op mode, Graveyard Ops. From the Great White North to Moon Base Z, all the hilarious action takes place across 12 fresh maps that are bursting with life and humor.
EA SPORTS™ NHL® 17 Play First Trial – 

September 8

. All-new game modes, new and deeper experiences in fan-favorite modes, and the best on-ice gameplay ever make NHL 17 the most exciting EA SPORTS NHL game to date. Live out your hockey fantasy in all-new Draft Champions and World Cup of Hockey game modes, own every zone with authentic goaltenders, new Net Battles on offense and defense, and bone-crushing Collision Physics.
EA SPORTS™ FIFA 17 Play First Trial – 

September 22

. Powered by Frostbite™**, one of the industry's leading game engines, FIFA 17 delivers authentic, true-to-life action, takes players to new football worlds, and introduces fans to characters full of depth and emotion.
More than just a play-all-you-want plan for the games in the Vault, EA Access gives subscribers a host of bonuses. For starters there's a 10% discount on all EA games that you purchase (on Xbox One). And then there are the Play First Trials.
Those are golden if you're looking forward to DICE's Battlefield 1, which officially arrives on October 21st. The Play-First-Trial actually begins October 13th, which gives you a solid head start on everybody else.
Want to learn more or subscribe? Click here.