Ready for more Sonic the Hedgehog?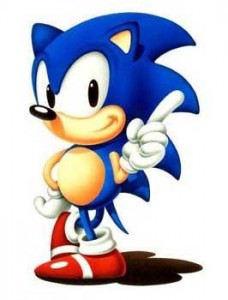 Yes, I know, just go with it for a minute and assume that Sega's learned from its mistakes. It's not an easy task I know. With Sonic bomb Boom and all the other false stars for the franchise over the last decade or so (Generations excepted), expectations have… declined. Still, Sega is far from ready to give up on its mascot.
Reported on Gematsu and carried by MCV, news of a new Sonic title could hit as early as Comic Con next month. If you're wondering when this went down, Sonic recently had bit of a 25th anniversary party in Tokyo recently. It's there that the news broke, straight from one of the Blue Blur's long-time developers.
To be clear, this isn't Fire and Ice we're talking about
The second game in the 'Boom' series, Fire and Ice is still set to arrive for the 3DS this year, with the unnamed game hitting in 2017. Presumably, it'll be an all-new adventure set in Sega's original Sonic universe. At least, that's what I'm hoping. As a fan since the Genesis days, I don't need to see any more 're-imaginings'. Just give us more Sonic please. Have him run fast and make it a classically-styled platformer and we'll be good.
Whether that's what we get or not, is still up in the air, though we won't have long to wait. The big news will be will be revealed at yet another party for the character coming up in short order. This one set to take place during the San Diego Comic Con, on July 23rd. We'll be at the big show, and will have that news for you as it happens.
So in the meantime, cross your fingers.
Source: MCV