Today, 23rd of June 2016, BANDAI NAMCO Entertainment Europe launched a campaign to decide which characters will join the One Piece – Burning Blood roster. Spoiled for choice, the company turned to the fans of the long-running manga and anime for support.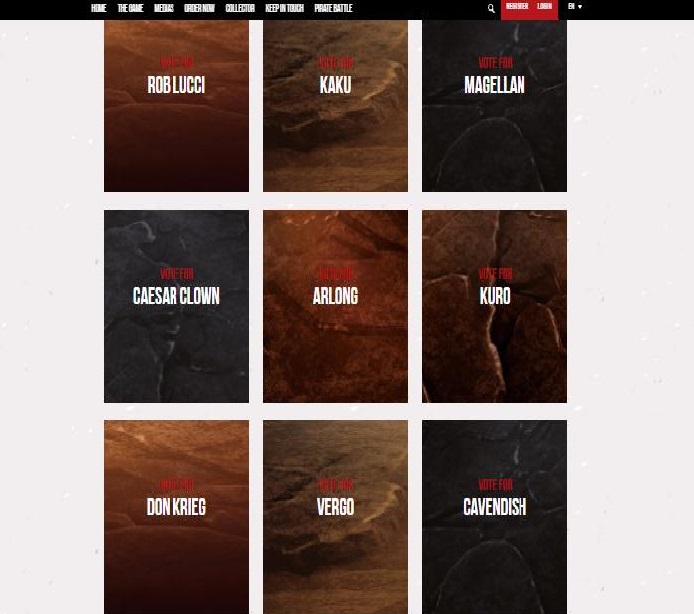 After registering on http://www.onepiece-game.com/, fans are tasked with picking their three favourite characters from 17 listed. The three characters that receive the most votes will be developed and made available in the game at a later date.
One thing that One Piece surely does not lack is fantastic characters. Since the manga's first volume was printed in 1997, Eiichiro Oda has written and illustrated over 80+ volumes, with no end in sight. Over the last 20 years, Luffy and the Straw Hat Pirates have gone from story arc to story arc, meeting a never-ending stream of colourful and developed characters that have left a lasting impression on fans from all over the world.
Boasting an impressive roster of 41 playable characters, Burning Blood merely dented the vast mythos of the series. Fan favourites like Rob Lucci, Vergo and Arlong found themselves among the support characters (65 of them actually), but now 17 of those characters might break free from their shackles and join in on the fast-paced combat.
Characters
Rob Lucci
Kaku
Magellan
Caesar Clown
Arlong
Kuro
Don Krieg
Vergo
Cavendish
Señor Pink
Diamante
Trebol
Tashigi
Rebecca
Vivi
Monkey . D . Garp
Coby
The poll lasts until the 6th of July, 2016. One Piece – Burning Blood is available on PS4, PC, Xbox One and Playstation Vita.