Tune in for a special live-stream, that will show off DC Comics fighting game Injustice 2's gameplay for the first time.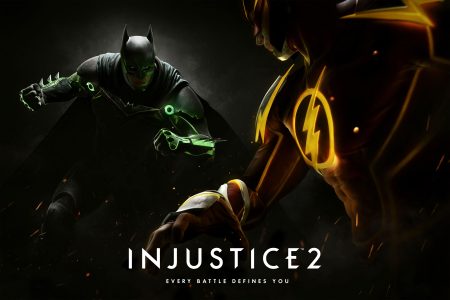 Set during the Mortal Kombat X Pro League Season 3 Finals in Burbank, California, NetherRealm creative director Ed Boon will be unveiling a look at the gameplay of Injustice 2 live.
Developed at NetherRealm, who also does Mortal Kombat and created the original Injustice: Gods Among Us, the new game has only just been announced with a teaser video. As of yet there's precious little info about what characters will be in the game (though NetherRealm does promise "a massive roster of DC Super Heroes and Super-Villains"), but we do know that one of the big hooks for it will be a system that allows you to fully customize your characters.
Adding armor to make your chosen hero look unique is only a part of what you can do in Injustice 2, as you can apparently also tailor fighting styles and more. That goal being that you can make these classic heroes and villains your own.
With only a teaser to go on so far, it'll be great to see how the game has evolved in the relatively short period since the last one hit a few years ago. Given the massive difference between MK(9) and MKX though, there's sufficient cause to get excited.
Tune in to NetherRealm's Twitch channel tomorrow, June 11th, at 5pm pacific time for the full scoop.