A loss of 11.6 million USD. That's the number that the usual peripheral-maker has been tagged with thanks to the toe-stubbing that was its publication of Rock Band 4.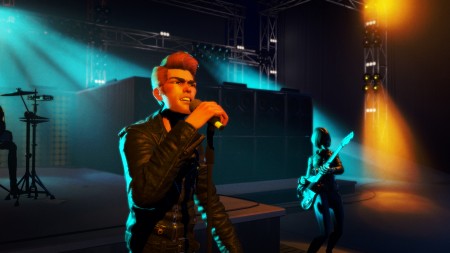 If you don't know, Rock Band's creators over at Harmonix have since parted ways with Mad Catz. In fact, they did more than that, actually transferring the publishing rights for their latest rhythm game over to PDP, a smaller company. They'll not only start publishing the game very soon, but also will start to make the accessories for it. No word on whether or not that means anything significant for the way you'll be able to play RB4, but it's representative of the fallout from the pairing of Mad Catz and Harmonix.
The game itself garnered some positive reviews, but most were of the middling variety (we didn't run one), and it seemed that most critics were a little more into Guitar Hero Live than RB4. That's in contrast to how Mad Catz says things were lining up before the game saw release, but it seems to have been the case in actuality.
Fast-forward to today, and Mad Catz has suffered a loss of 11.6 million USD over the fiscal year that just came to a close at the end of March. Operating losses for the company? They're up 470%. Add to that there's been a drifting away of staffers from the company and you've got a not-so great situation. But wait, it gets worse!
Apparently, according to MCV, Mad Catz has a balance of $8.3 million worth of stock that they have to shift in only a few months time. Elaborating a little on what means for the public face of Mad Catz, MCV says that the company has had to make some nasty-sounding cuts from it's usual day-to-day operations, which includes its marketing department. I can't see how something like that could be any kind of help in the long term, but maybe it's just me.
There's much more to all this at the link below, if you'd like to read on. As it stands though, Mad Catz has a tough road ahead of it, and that's a pretty crappy thing for a company that was doing fairly well in the last few years, and cranking out some terrific product.
Source: MCV