The narrative-driven "Fragments of Him," is available on Xbox One starting today. The developer, Sassybot, along with narrative help from Mata Haggis, has developed a game about loss and how different people cope with death.
"Fragments of Him" is a story about Will and his death. Players will learn of the accident and the fall out through these playable characters with strong ties to Will. This slow-moving but thought provoking game is filled with plenty of tears as well as some cheers. This game dives into the quiet moments in life and works to build up a story around the power of love.
Players will experience memories of Will from his Mary, his grandmother, Sarah, his ex-girlfriend and Harry, his partner. Each one of these characters experiences the loss of Will in a different way, just as most people do in real life. The narrative of the story is unique that players will experience the story in first person but make decisions outside of the protagonist, thus creating a second-person experience.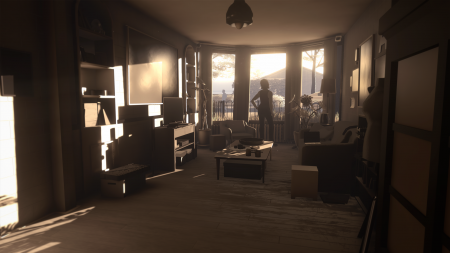 Death is a hard topic to tackle and Sassybot hopes to bring an educating and enlightening experience to the Xbox One console. "Fragments of Him" is now available for $9.99 as a digital download. Look for a Playstation 4 release later this year.