Be a part of your National Team and compete with other countries for bonus perks

On Friday, May 13, 2016, NetMarble Games announced a new 'National Ranking System' being implemented for Disney Magical Dice, Disney's first mobile board game.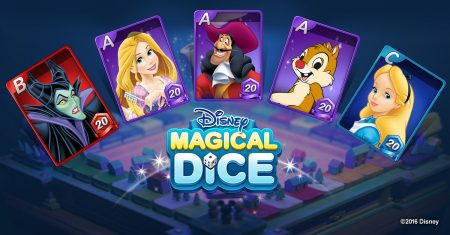 The new ranking system builds on the existing ranking system, allowing players the ability to represent their country in game. The top 100 players from each country will be automatically selected as a member of the 'National Team' and be given special decorations within the game.
Disney Magical Dice's National Ranking seasons will last one week at a time.
"With the new National Ranking System, we hope you all have more fun playing the game representing your country, as we plan to introduce more amazing Disney and Pixar contents in the near future."  – Seungwon Lee, Chief Global Officer of Netmarble Games
After launching globally in 155 countries  on April 28, Disney Magical Dice has been well received around the world, reaching 1 million downloads in just 2 days, and 3 million downloads in 5 days. The game was featured in Apple App Store's 'New Games We Love' in 154 countries, and also featured in Google Play Store in 55 countries.