The rumor mill is a-churning, and with good reason as some proof has emerged that a new Xbox One console is coming in short order.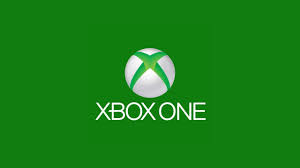 So this has been floating around for a while now, right there with the rumored (now pretty much proven) PS4 Neo that we told you about last week. And as of now, it definitely looks like there's a double-dose of console refreshes set to be revealed this Summer.
While 'Xbox One II' most certainly isn't going to be the final name, a listing labeled exactly that has popped up in the form of a production log. Allegedly, this newish console went into work last February, which would certainly mean that it could theoretically hit the streets this Summer, after an announcement at E3 in June.
Also interesting is there were a pair of FCC filings according to MCV, both of which point to new hardware out of Microsoft- and I think it's pretty safe to say we're not talking about new Kinects here.
And on top of all of this, MCV is also points to the fact that Microsoft source Paul Thurrot has pretty much said that there will be a console from the Xbox company to be revealed at the show. So with all that, it's kind of hard to deny that there's something on the horizon. Though just what that 'something' might be is a bit of a question.
Will the Xbox One II be a full on upgrading of the Xbox One's power and processing capability, a simple redesign (the likes of which we've seen many times over in the console realm) or something more akin to what boss Phil Spencer hinted at a while back.
If you don't remember, he said that he'd like to see a console that had upgradable parts, like a simplified gaming PC. Though he quickly recanted those statements, it does present an interesting situation and a radical shift in the console-gaming arena.
Personally money's on the former, with an accompanying redesign being par for the course. It seems a little too early in the game for the console to dive into what Spencer said and take that with any sincerity. But, we'll see… stranger things, right?
Source: MCV