Celebrating the arrival of the very promising-looking DOOM reboot will be a fresh art book from Dark Horse Comics.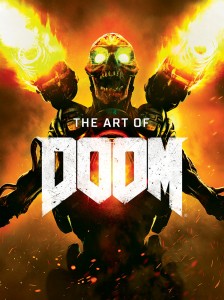 Well, if there are two things gaming-related that I'm a sucker for, it's DOOM and Dark Horse Comics art books. I have DOOM on just about every platform that it's available for after all, and as for Dark Horse's books? Let's just say I have a bunch.
So I'm pretty much sold on this one already, but maybe you're not. Maybe you need a little background on what this book will offer. And if that's the case, then here's what you need to know: Dark Horse's new Art of DOOM book comes complete with plenty to keep fans of the long-running demon-blasting franchise happy.
Expect "an exclusive look" at what went into the demons of DOOM's version of hell, the weapons that you'll be using against them, and even the ubiquitous DOOM marine (or Doom Guy, if you prefer). Not just an art book either, the volume will contain developer commentary from the folks at id.
Here's where you'll be able to get the book (pre-orders are open now for it), when it hits on June 8th, just after the game arrives on May 13th.