Anther day and another Marvel Comics teaser as to something coming up for 2016.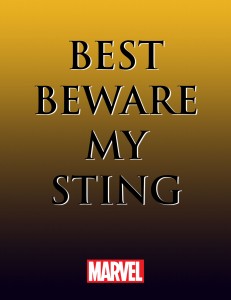 I'm going to take a shot here and say that this involves Wasp in some way- maybe in a standalone book? If so, I'm pretty sure it'd be the first for the longtime Marvel U hero, who's been pretty much an Avengers team player in every book she's been a mainstay in.
Stay tuned, we'll have more as Marvel unveils what they're cooking.