It looks like you're not going to get a complete Call of Duty experience if you'll be picking up Black Ops III on the Xbox 360 or PS3.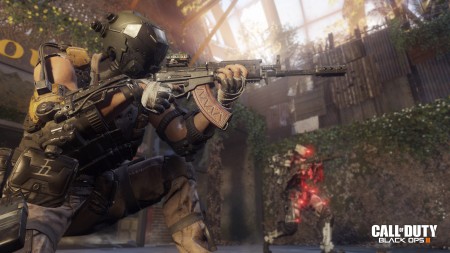 In kind of an odd move, The latest game in the long-running Call of Duty series of FPS' won't be offering a solo (or co-op for that matter) campaign on the older consoles out there. Publisher Activision says this is due to the fact that the campaign this time around is a little too much for the last generation of consoles to handle.
Instead of Treyarch (who're making the current round of consoles), the port in question is being developed by Beenox (who you might know from the Spider-Man games) and Mercenary Technology. Leaving out the story content entirely, the game will come stocked with the latest version of the popular 'zombies' serial and the usual assortment of maps and modes. But don't think that the multi is a full offering either, because although it's mostly there and playable, it's not totally complete. That;'s because, according to website Polygon, some new features like the "Weapon Paint Shop and eSports tools" will only be available on current systems and the PC.
Since the game is shipping with arguably half the load out of content, Activision won't be charging full price for the last-gen versions. The game will run buyers $49.99 USD instead of $59.99, which is what the current versions will go for. And if that doesn't sound like much of a drop, consider too that the first Call of Duty: Black Ops game will be included as a digital download.
Source: Polygon