Although Capcom's Street Fighter V, available exclusively for the PS4 and PC, will have downloadable content, you won't necessarily have to pay for any of it.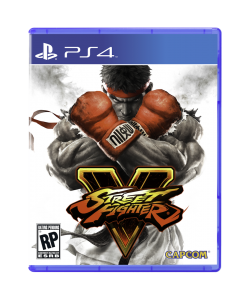 Do you plan on playing the heck out of SFV? Well, if you do, then you're in luck as you probably won't have to pay a dime for the DLC that Capcom is preparing to have available for it. Why's that? Because apparently Capcom saw that paying for content isn't something that everybody likes to do, and is thusly offering a pretty interesting little scheme to go along with the latest outing of the World Warriors.
Basically, it works like this, if you play SFV you'll rack up something called Fight Money. This in-game currency can be used to buy all kinds of things, including the slate of DLC that's planned. And yes, that includes everything– even new characters.
You can also use the Fight Money to buy Zenny, which is another kind of currency, and basically has the same end result. I'm a little unclear on the reason that there's two different systems that do the same thing, but that's what's being reported so…
As you might imagine, there'll be ways to actually buy all this stuff too, if you're not the most devoted of Street Fighter players and still want all the goods, though that direction will cost you actual cash in the end. System fixes and re-balancing patches will also be made available for free too, which I'm sure you guessed would be the case, so you don't have to worry about spending anything one way or the other for those.
All in all, it seems like a good plan to me. Gamers have gotten very wary of paid DLC in recent years, and Capcom got the brunt of their collective displeasure with 'on the disc' DLC claims and such, so doing something like this is a really nice way of splitting the difference. Yes, it's all there to download for free if you play enough, and you can buy it too.
Best of both worlds.
Source: MCV