I wonder how the Wii U's sales would heave been impacted if the console launched with a brand new F-Zero title back in 2012.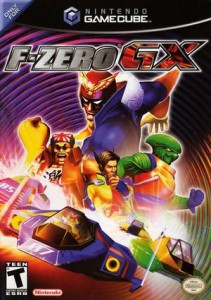 Hindsight being 20/20, I have to think that a new F-Zero would heave been a very good thing for the Wii U in those first few months of availability. Sure the game wouldn't have changed the console's performance levels at all, but it might have given more gamers out there even more of an excuse to pick one up.
Of course, it wasn't mean to be though and here we are. The story is an interesting one however, and involves Nintendo approaching developer Criterion back in 2011 to make the game. The issue was that there wasn't enough time, as the company was already working on Need for Speed: Most Wanted. And while that was a fun game, well, it's not F-Zero.
So did Nintendo head over to a new developer to get the job done? Nope. They forgot about it and the fact that they wanted to have it on the docket for E3 of that year altogether and have seeming scrapped the idea completely.
I know there are plenty of Nintendo fans out there who would love to get another F-Zero, I know I would. So what's the holdup Nintendo? Are you perhaps waiting for the NX to make a splash at next year's E3? I hope so, but I'm not going to hold my breath either.
Source: Nintendo Life