The next episode of Tales from the Borderlands is coming sooner than you think.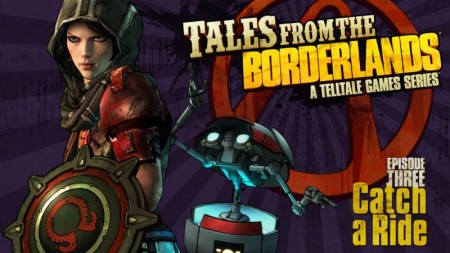 Main characters Rhys and Fiona are on the run on Pandora. They're still trying to find that Vault key (isn't everybody?), but they're also kind fighting to stay alive against 'Queenpin' Vallory and also… sort of lost in a jungle.
Then there's Handsome Jack, who's conciousness is somehow lodged in Rhys' head, some new characters that've popped up to lend a hand, and a possible love story(?) to deal with. So yeah, it's Borderlands, just without all the shooting. Well, with less shooting. And lots of talking.
Episode 3 of Tales from the Borderlands hits consoles and the PC/Mac the week of June 23rd, with iOS and Android versions coming soon after.