Celebrating the biggest gaming event of the year with sale prices on some of the most awesome gaming collectibles out there, Project TriForce has a pretty solid sale happening right now.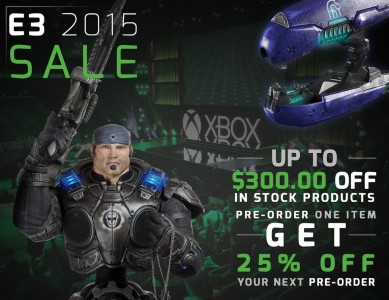 Normally, TriForce's prices aren't cheap. But then again, their stuff isn't exactly cheaply made either. I have a few pieces from the collectible and statue making company and I can attest to the fact that they're pretty darn rad. And if you're looking to pick up a few things off their site, now'd be the time.
You can nab a discount on in-stock stuff that goes up to $300.00 USD, and even get 25% off the prices on pre-orders. That's about as generous as I can ever remember seeing deals on TriForce stuff, so again, if you're thinking about buying one of their pieces, don't miss this one.