Sadly, it looks like Techland's medieval slasher/FPS Hellraid has been cancelled.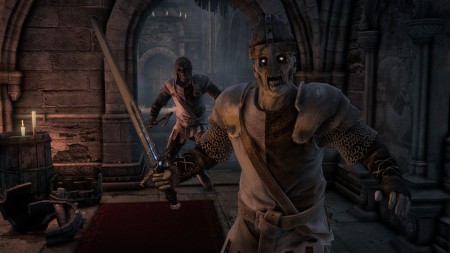 After spending quite some time in development, and receiving multiple postponements to its launch, Hellraid has indeed been cancelled. The game would have set players against all manner of the undead in a dark fantasy world that very much reminded of the classic Heretic FPS games from the 90s.
Little was said in terms of why the game got the axe, but Techland did go not he record as saying that the game just didn't live up to their hopes for it, even at this point. It's sad to both see so much work go for naught, and to see a promising title get unceremoniously cancelled, but it could be that it's for the best. The game was pushed back repeatedly, and there's got to have been a reason for that.
Interesting to note though, is that they also haven;t closed the rotting book on the middle-ages horror title completely. Techland has, in addition to the above statement, said that they hope to "back to the drawing board and invent our dark fantasy title anew", which certainly sounds promising.
As for what's happening at the developer now though, Techland says that the newly freed-up resource pool will be spent on the expansion of Dying Light, the studio's biggest hit. So, expect more in the way of zombies from the company, just not the medieval kind. At least… not for a while
Source: MCV