Well, you kind of had to see this coming in the wake of that massive sales figure for Resident Evil Remastered. It looks like publisher Capcom is going to be heading back to the 'HD' well a few more times. Well, maybe a lot more times.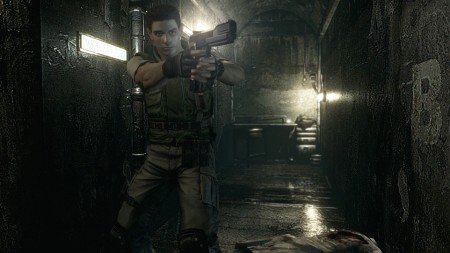 If you pay attention to sales numbers, the latest revision of the first Resident Evil title had some good ones. It sold boat-loads and was actually the best-selling game on the PSN for a while. But while I was hoping that Capcom might see that and realize that the series on the whole needed to head back to basics, they've instead taken it as a call to revisit their old games in general and repaint them in kind.
It's kind of both good and bad honestly. As a fan of many of the classic Capcom games, I'd love to see them get some re-do love and get all spiffed up for 2015. However, I'd kind of like to see them get some 'new' games as well. It doesn't look like that's to be though, as the company has specifically said that they'll be moving hard into the digital space, with games that won't see retail releases as boxed products. They cite remasters specifically too, so for anyone hoping that that statement meant that they'd be simply releasing new games digitally, well, think again.
Read on at the link below for more.
Source: MCV