Apparently, gamers still very much want their classic Resident Evil, as the latest remake of the PSOne title has moved over a million units.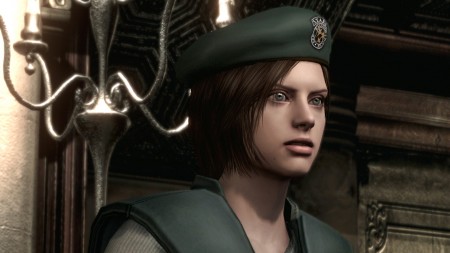 Available in digital only format, so no boxed copies for you, Resident Evil HD is doing gangbusters in the sales department. Capcom has announced that the game, which was launched in late January and re-presents the original Resident Evil survival/horror adventure, has already surpassed some one million copies sold on the global stage.
The figure obviously encompasses the PS4, Xbox One, and PC versions, but is nonetheless extremely impressive. Capcom talks up the development team in the pr release, mentioning how great of a job they've done in porting the title and updating it for modern consumption. Though they also mention series fans for giving the game such great "word of mouth".
More than a little telling here too, is that apparently gamers really, really (really) like the classic Resident Evil formula. More than the current generations of RE titles, those older installments were more pure horror than they were action. Maybe a little something that Capcom should take note of for the future?
Source: MCV