A remaster is on the way for the latest game int he Risen series of RPGs, exclusively for the PS4.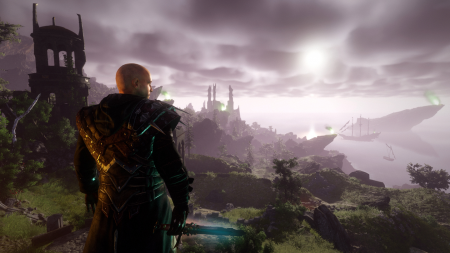 Announced by Deep Silver last week, Risen 3: Titan Lords Enhanced Edition will bring all the action of the console and PC original release to the PS4, but in a significantly bulked up package. The new version will sport all of the DLC that's hit for the last-gen release, plus will have comparable graphics to the 'Ultra' setting on the PC version.
That bumps up the looks to a pretty big degree, and Deep Silver is also promising that the game will surpass that PC version in a few areas. Apparently, the enhanced Risen 3 will have higher-res textures "across the board", "new state of the art post-process effects such as bokeh depth of field and HDR bloom effect", and volumetric clouds to compliment the day/night cycle.
The PS4 version will also run in an expected 1080p, and will sport 30fps with "advance lighting, shadows and textures". You can also look for remote play to be supported, along with the PS4's staple sharing functions enabled.
Being that the majority of the issues we had with Risen 3 were of a technical nature, the Enhanced Edition is a very attractive proposition. Find out just how much better the experience is when Risen 3: Titan Lords Enhanced Edition hits the PS4 just in time to save you from the late Summer doldrums on August 21st, 2015.