Welcome back the fighting game that made Moms crazy! Mortal Kombat X is hitting the PlayStation store this week! Tomorrow fans can perform some insanely graphic, gruesome, and totally awesome fatalities in the high definition that the Mortal Kombat series always deserved. If the gore is too much, check out these other games launching on PlayStation this week!
Best of Arcade Games (PS Vita) – The name says it all. Enjoy updated versions of Brick Breaker, Tetraminos, Bubble Buster, and Air Hockey on the go with the PS Vita!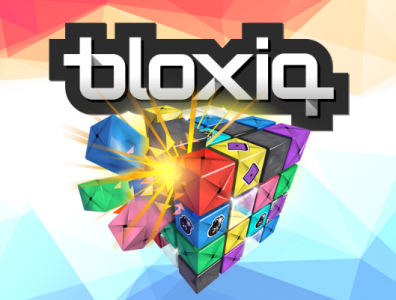 Bloxiq (PS Vita) – The love-child of a Rubix cube and a match-puzzle game, Bloxiq requires thinking outside the box! Filled with captivating challenges filled with bombs, locks, and hidden blocks! Oh my!
Gradius V (PS2 Classics) – Side-scrolling space shooter that doesn't hold back the punches. A classic that should be enjoyed by everyone! Check it out on PlayStation Now or in the PlayStation Store.
Grand Theft Auto: The Trilogy (PS2 Classic Bundle) – Did you miss out on the early editions of The Grand Theft Auto series? Well, dry your tears! The bundle will include Grand Theft Auto III, Grand Theft Auto: Vice City, and Grand Theft Auto: San Andreas. Reclaim your nostalgia or try them out for the first time!
Medieval Defenders (PS Vita) – A tower defense game where your neighbors are trying to invade your home! Don't let those monsters take over your ancestral home!
Mortal Kombat X (PS4) – While we opened with this announcement, it is worth mentioning that this game is gorgeous. The graphic rendering is insanely detailed and the gameplay is insanely fun. Characters include not only the classic line up, but also a variety of new characters from outside the title, like Jason Voorhees and Predator. Also, the multiple variations of each character allow you to customize strategy and fighting style.
Teslagrad (PS4/PS3 – Cross buy) – This is the year of Metroidvania games, so don't stop now! Get Teslagrad! A 2D puzzle platformer with action elements, you use magnetism and electromagnetic powers to bounce around the forgotten Tesla Tower to discover the hidden secrets. Explore the beautiful, steampunk non-linear world of Teslagrad!
Titan Souls (PS4/PS Vita – Cross buy) – Heavily influenced by Shadow of the Colossus, Titan Souls takes us back to playing a single hero fighting against Behemoths in a world beyond the physical. Will you be able to assemble all the shards of Titan Soul to discover the ultimate truth and power?
We Are Doomed (PS4) – A kaleidoscope of colors and shapes, this twin-stick shooter is chaotic fun. Armed with a giant laser, charge it up and blast to away the enemy shapes. Rack up points and enjoy the visually addicting gameplay of We Are Doomed.
For those who enjoy demos and betas, Shiftlings and Trine Enchanted Edition are both available on PS4. Try them out and let us know what you think!
What games are you excited for this week? I can't wait to watch the crazy fatalities in Mortal Kombat X! Let us know in the comments below or tweet at me! @lmrome3