Bloodborne and the third episode of Telltale's Game of Thrones hits PlayStation today! Gear up for blood and intrigue for tonight.
Bloodborne takes place in Yharnam, a city ravaged by a disease that turns humans into terrifying beasts. Reminiscent of the rage experienced playing Dark Souls II, Bloodborne will ensnare hours of playtime. The art and soundtrack are hauntingly beautiful; the game is pure ambiance with a solid gaming experience.
For those who missed the first two episodes of Telltale's Game of Thrones, Telltale focuses on the Forresters, bannermen of the Starks, following the Red Wedding. Telltale masterfully combines their storytelling with George R. R. Martin's to create new conspiracies and backstabbing. Trust no one and check all alibis because when you play the game of thrones, either you win or you die. The third episode also hits Xbox One/360 and PC today as well.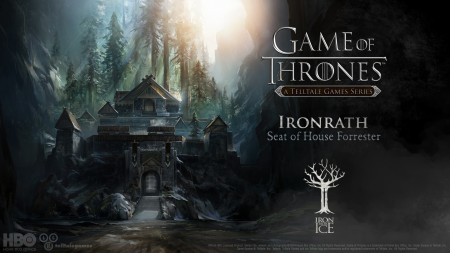 Are you guys getting either of these games? Let me know in the comments below or tweet at me! @lmrome