You seriously won't believe the number of fans that have signed a petition to get Activision to get to work on a remake of one of the most popular Call of Duty titles of all time.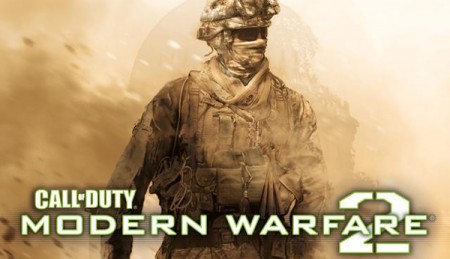 Hosted on Change.org, the home of all things petition-y, the campaign is to very simply get Activision to take notice of how many gamers would love to play an updated, remade version of Call of Duty: Modern Warfare 2 on their Xbox One or PS4. Particularly aimed at the suddenly cloaked-in-shadow Bobby Kotick (seriously, that dude used to be everywhere- what happened?) and Jason West, the petition currently has 75,000 signatures.
That's pretty darn impressive and a good chunk out of what the creators have in mind before they send it off to the publisher to make their case. 150,000 signatures is the number that creator Ramez Zarha is looking for, and with that kind of outpouring after just a week posted on the site, he just might get it.
A remake of the game should kind of be a no-brainer by the way. Modern Warfare 2 annihilated sales records at its release, selling over a million copies back in 2009 in it's first week alone. The game went on to even more glory, making Activision past $1billion USD, which is an impressive number no matter how you slice it, whether you love CoD or hate it.
Will the petition work? Well, certainly it's impossible to say at this point as Activision hasn't even publicly commented on it, but it definitely seems like something that's well within the realm of possibility. But what do you think? Would you pony up for a MW2 remake? Do you think that a remade older game is worth the trouble when resources could be spent on crafting a fresh experience?
Let us know in the comments below.
Source: MCV