They're dropping out early this year, as Uncharted 4: A Thief's End has officially been delayed till 2016.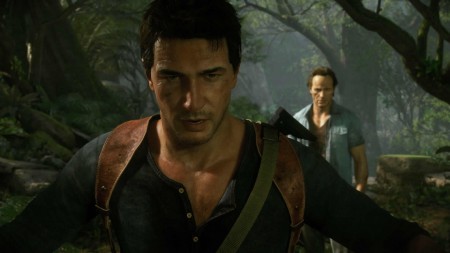 Usually it's, at the very earliest, around mid-Summer when we start getting the dreaded delay news. You know, that time of year when games start slip-sliding away into the following year? It happens pretty much every yearly cycle, but this year's is not only starting early, it's starting with one of the biggest games of 2015, especially for PS4 gamers.
Uncharted 4 might have been the most impactful game on the way to Sony's platform in 2015, and now it's release has been shoved into next year. Spring of next year to be precise, well, as precise as possible anyway. The delay comes as developer Naughty Dog says they simply need more time to work on and polish the triple-A title, which is a statement that's pretty much attached to each and every big game delay that's ever been announced.
While I'm usually all for delaying games till they're as close to 'done' as a developer would like, I have to note here that this is particularly disappointing, not to mention a blow to Sony's schedule. The game was not only massively anticipated by fans (and me), but was looking spectacular and could have been a key piece of the company's Holiday 2015 lineup. As it stands now, and I don't know about you, but I'm really not looking forward to much for the rest of the year that could be considered PS4 exclusive.
Who knows though, that could change as we head into E3 this June.
Source: MCV