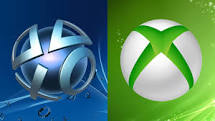 One arrest has been made in regards to the Christmas DDOS attacks on Xbox Live and PlayStation Network. Early this morning an eighteen year old male was arrested in Southport for unauthorized access to computer material as well as providing false information to US law enforcement.
The suspect will also be charged with the cybercrime "swatting". Swatting is when the perpetrator places a fake call to local law enforcement about a hoax incident to have the SWAT team dispatched to the victim's home. Swatting gained internet fame over the last year, especially for players who livestream their gameplay.
The investigation was a joint effort by UK agencies, including their cybercrime unit, as well as the US Federal Bureau of Investigation. This arrest demonstrates the ability of two individual nationalities working together to combat cyber-crimes outside of their respective geographic boundaries. Currently, all agencies are still investigating cooperatively.
Lizard Squad, a hacking group, is the only entity taking credit for the attacks. Hopefully, justice can be served to the Grinches responsible for the offline Christmas.
Source: BBC
Follow me on twitter for more news and info: @lmrome3