Word is that Microsoft is up to something very hush-hush. Lets hope it's not another Kinect… oh wait.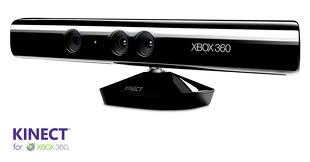 I mean seriously, can we all just let the age of the 'camera' and 'motion gaming' just die already? Please?
That's not to suggest that there's a whole new 'Kinect 3.0' on the way, as we really don't have any ides what Microsoft is working on. Two thing's are for sure though, first – it's a secret. And second – it's Kinect related.
Top secret actually, as the company is bringing a senior software engineer on board for… something. Whatever it is is so secretive that the ad for the job actually says that "you may not know what your new project is until you've accepted an offer". That's about as secretive as you can get and reminds me of what film studios do when hiring at times for big budget blockbuster films.
For their part, MS did elaborate a tad, saying that they'll be pushing "the envelop of today's and tomorrow's technology" with the new project and also strongly hinting at a connection to Kinect. Though I guess it could be a red herring, MS went on to say that you have to be passionate about Kinect's potential to apply, and that you should to have "the skills to prototype and build the future of premium Kinect-powered experiences".
So while this might not be a whole new camera-array, I think it's moderately safe to say that Kinect plays a part in whatever is on the drawing board. At one time, Kinect held a huge amount of promise as the sensor was (and still is) pretty amazing in a lot of ways, and outshines pretty much anything else in the arena as far as home electronics go. The problem of course, is that it was never utilized correctly and games ran the gamut from having unnecessary Kinect 'enhancements' to being of the 'casual' variety, which soundly turned off most core gamers.
Will Microsoft learn from these mistakes, and will whatever's on the way (presuming it makes it to a final retail form) pick up on what could have been and deliver a truly immersive experience? Who knows, but we'll keep you posted.
Source: MCV