Even the ghouls, monsters, and hardened soldiers of F.E.A.R. Online are getting into the Holiday spirt with a new Christmas update.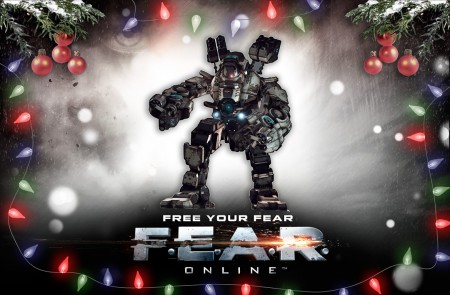 The new update that's currently live in FEAR Online intro's a whole mess of new stuff for the online multiplayer shooter. A new mode called Armored Front headlines the show, and pits players against each other in a domination-style mode that allows the use of "mechs, vehicle turrets, rocket launchers, and stun chaff grenades to help capture control points".
You'll also get some new toys to play with like the Vollmer Ultra92 Shotgun and the M4A1 SAS, because what's Christmas without a few presents to open? Psionic fans aren't going to be left out in the cold either as the Curse and Melee Master abilities are now available now too.
You might be wondering in all of this, 'where's the Christmas stuff?' Well, it's here alright, in the "Twelve Nights of Christmas" promo. This in-game event is your reward for just logging into the game during the Holidays. You'll be able to uncover items in the game like Rudolph's nose and reindeer antlers, all of which you can then deck out your avatar in. Neat stuff and fun for season, though I don't know how much a pair of antlers is going to scare the bad guys.
In any event, the update is ready right now and all you need to do to take advantage is log in, which you can do here.