It's been out for a good, long while now, but Rockstar's Grand Theft Auto: Chinatown Wars is finally on Android platforms.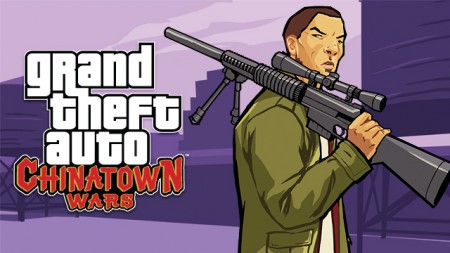 If you've never played it, Chinatown Wars was one of the more unique entries in the Grand Theft Auto series. The game was originally released on the Nintendo DS and did a bunch of things (including some fun mini games) with the touchscreen that've never found their way into an GTA before or afterwards.
The title's iOS port carried those functions over, and it looks like the Android version will do the same. While Rockstar is promising customizable touchscreen controls through, the game will also be compatible with physical controllers, which is becoming the norm on both Android and iOS handsets and tablets.
Chinatown Wars will also sport widescreen support (on supported devices) and the new iOS update for the game finally gets it to Retina level in terms of visual quality. The game will work on all Android phones, tablets, and periphery devices like the Fire TV as well, and the developer has also done the same with the iOS app, meaning you can now play on your iPad as well as your iPhone.
Grand Theft Auto: Chinatown Wars is available now.