Sony is in talks with Nintendo (which sounds weird enough) to produce another Super Mario film. Is there any hope at all for this one?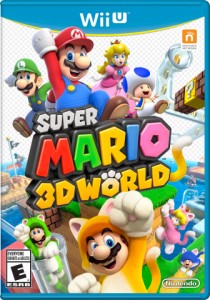 Emerging from the Sony Pictures hack from last week, it looks like a new Super Mario film is, at the very least, in the planning and discussion stages. Now, don't get too crazy yet, because this proposed animated film looks like it's not anywhere close to being finalized.
Sony Studios producer Avi Arad, who you probably know from the Sony-made Spider-Man movies, has gone on record and denied that any sort of deal was final in any way. Though he did add that this was just the beginning for talks and Sony Pictures Animation president of production Michelle Raimo Kouyate apparently told Arad that Sony was looking to make a "Mario Empire", whatever that might mean.
Remember too that this news wasn't meant for public consumption as of yet, so there's a long road ahead for any movie that might be fruit of this entertainment giant pairing. Still though, it goes a long way towards building hope that an animated Mario feature (or universe) might be something that could actually happen.
Cross your fingers… and while you're at it, make a wish that it'll actually be decent too.
Source: MCV