The latest game in the Space Hulk series from Full Control is about to get a little bigger with the addition of The Imperial Fists.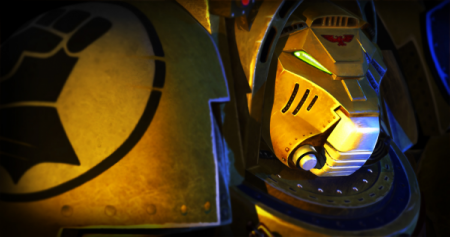 "After November's release of Space Hulk Ascension, we're excited to announce the first expansion for the game, with the upcoming launch of the Imperial Fists Expansion." said Thomas Hentschel Lund, CEO of Full Control. "As one of the most loyal chapters to Emperor and celebrated for their stubborn resilience and ferocious technology, this new chapter will surely add to the intensity and experience of the battles in Space Hulk Ascension."
And add to it they will, as The Imperial Fists has a whole mess of new content ready, as well as new missions into the hearts of the Hulks. A total of 15 new story missions will be included in the pack, along with 20 new 'flash' missions, and the all-new Tarantula Turret, which sounds perfect for clearing out hordes of the Genestealers.
As for the new title characters mission in this expansion, the Imperial Fists will be guarding the expanding beachhead, as the Terminators move into the deep recesses of the Space Hulk, cleansing it of the Tyranid scum. Doesn't sound like all that easy of a job, but I'm sure a group with a name like 'The Imperial Fists' can get it done.
The expansion wil be available some time this month.