Oh my God, they flipped Kenny!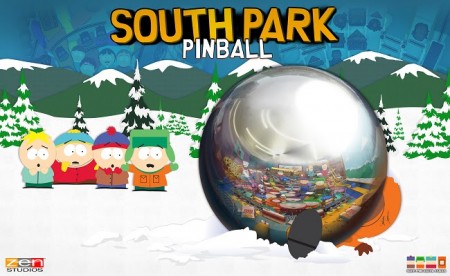 Zen Studios' latest addition to their already incredibly impressive lineup of IP's is just about here on the Wii U. South Park Pinball brings a pair of tables, taken straight from the long-running TV series, and a good chunk of the charm that all that entails. You'll be able to play some pinball right along with the likes of Stan, Kyle, Kenny, Cartman, Wendy, Jimmy, Timmy, Chef, Mr. Garrsion, Mr. Hankey and the terrible ManBearPig! ManBearPig!
The tables also feature in a bunch of elements and adventures from the show like the time Cartman got probed and the quest for the ManBearPig. ManBearPig! Those will play out over the South Park table and the Butters table, which of course celebrates all things, well, Butters. The South Park Pinball table two-pack is set to hit the Wii U's eShop on December 11th and will cost you $4.99 USD. In addition to Nintendo's console, the pack is also available on just about every other console and PC platform in existence, including the PS4, PS3, PS Vita, Xbox One, Xbox 360, Steam, iOS, Google Play, Amazon and Mac.