Activision's got a brand new Call of Duty title out on iOS platforms, and it's probably not what you're expecting.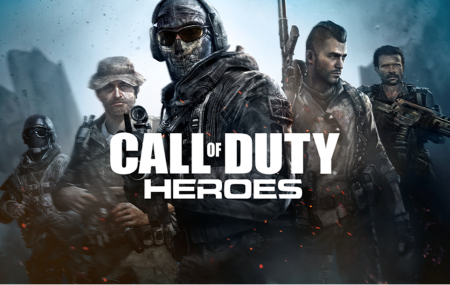 A free-to-play, strategy title probably isn't the first thing that popped into your head when you read the headline above, but that's exactly what Activision has in store for mobile gamers this week. Call of Duty: Heroes resurrects some of the biggest heroes from the franchise's Black Ops and Modern Warfare universes for some base-building, soldier-training combat.
Your task in the game is to take command of a small base of operations, and then build that base up into a powerhouse of a stronghold with guns, mines, and over 30 structures. From there, you'll command the likes of Moderns Warfare's Capt. John Price and Sgt. John "Soap" MacTavish, and Black Ops' Mike Harper and have access to some of the most iconic hardware from throughout the series' history including UAV's, choppers, care packages, and drone strikes.
"Call of Duty: Heroes brings back these iconic characters from across the Call of Duty franchise to play once again in an all-new experience created for mobile players," said Jeremiah Maza, executive producer, Activision Publishing, Inc.  "And it's all focused on the fun.  There's nothing like calling in heavyweights like Capt. Price or Mike Harper and rolling into a new mission right from your phone or tablet."
It's different alright, but it's kind of neat too. And hey, the price of admission is right too. Call of Duty: Heroes is available right now on the iPad and iPhone.