November has been a busy launch month; however, some games fell short of the mark. Most notably Ubisoft's Assassin's Creed: Unity was riddled with bugs cross platforms, rendering it almost unplayable for some. The Halo: The Master Chief Collection release was marred by broken matchmaking for multiplayer. It seems the publishers and studios decided that deadlines trump quality.
Both Ubisoft and 343 Industries have issued apologies and have been working on the issue. In fact, both have been extremely candid about the shortcomings of the games. Ubisoft started a live updates blog to better communicate and explain what they are working on. Halo's executive producer Dan Ayoub wrote a long apology to fans about the failures. In the world of AAA studios, it is refreshing not to feel like the wool is being pulled over players' eyes. But candid or not, why isn't there a mention that maybe these games were launched too soon? Patches and updates should not be used to make the game what it should have been. Destiny began this sad trend a few months back and it has made notable positive progress. Bungie has been creating and releasing updates to target most of the problems players have and Ubisoft and 343 Industries appear to be taking notes.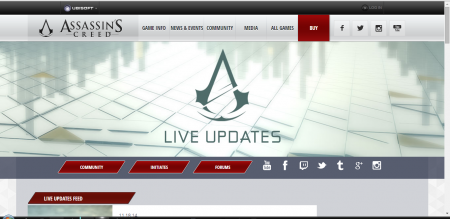 Nonetheless, this road is a downward spiral for studios and players aren't holding them accountable. Assassin's Creed: Unity came second in video game sales in the UK and Halo was third. To be fair, Ubisoft placed a review embargo on Assassin's Creed and the issues with Halo obviously weren't know until launch. Yet, with the holidays around the corner, don't expect sales for these games to drop from righteous indignation.
Perhaps this is an adjustment time for games coming out on the next gen consoles, but it is still concerning. With the amount of money that players spend both on consoles and individual games, games should not have to be fixed after release. It is good that Ubisoft and 343 Industries took ownership of their missteps and hopefully, this won't become a trend. However, with Assassin's Creed and Halo both selling so well, it is doubtful that major studios and publishers will make the changes to prevent it.
As always, follow me on twitter for more industry news: @lmrome3