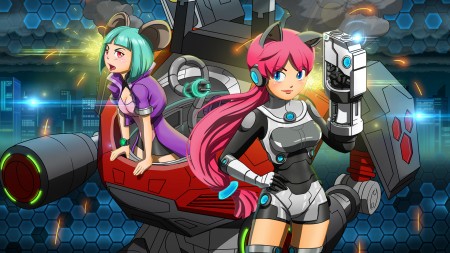 Touchten Games is a mobile gaming company based in Jakarta Indonesia and was established in 2009 by three brothers: Anton Soeharyo, Rokimas Soeharyo, and Dede Indrapurna.
One of the first titles that the company created was Sushi Chain, and it requires players to manage a Japanese restaurant. Upon its release Sushi Chain reached almost 2 million downloads on the iTunes store. Seeing how successful Sushi Chain became had caused a deep passion to be ignited within everyone involved at Touchten Games.
Touchten Games is committed to try and create different types of games that caters to all kinds of players. "We never stop experimenting and are always trying to find the best type of gameplay possible for our players," says Game Producer Ronald Widjaja.
Target Acquired is the latest game in development at Touchten Games and it is a side scroller run and gun. Players will control Yura Anders a cat girl humanoid police officer who has to catch the genius mouse girl villain Cammy Iyuka in the fictional city of Nekomipolis.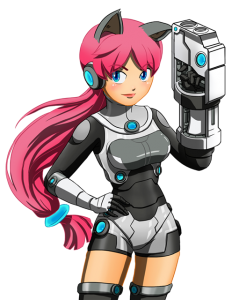 As a Nekomipolis officer Yura is equipped with CATNIP (Core Augmented Tactical Neural Integrated Platform) armor and on every mission, Yura receives assistance from her crime fighting partner Spike Tommery. Together they fly into the city and fight Cammy's robot army. They shoot the robot minions one by one while jumping and avoiding traps along the way.
The main inspiration for Target Acquired is the Megaman franchise. Everyone at Touchten Games is a huge fan of Megaman.
"We love the futuristic setting of Megaman world, with different types of cartoony enemy robots that even though they are challenging to be defeated they still look cartoony cute. We are trying to differentiate ourselves from the Megaman universe by creating our own universe with its own inhabitants and storyline." Said Ronald Widjaja
"What we borrowed from Megaman is the cartoony futuristic environment setting and its futuristic armament but other than that we try to develop everything by ourselves."
Ronald Widjaja walked through the development process of the game.
"The concept and gameplay exploration is one of the most interesting parts of development. In order to make the Target Acquired franchise memorable, we've been trying to explore on different things, such as the enemies and bosses, Yura's armors, and special gadgets. We also try to figure out how should the mechanisms work in the weapons, armors, and enemies in order to make everything make sense and stay true to the game universe," he said.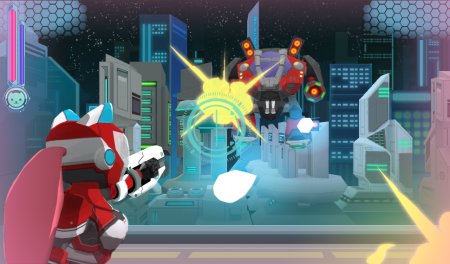 With any game that is in development there are bound to be challenges, and Target Acquired is no exception. The main challenge that the team faced was figuring out the unknown.
"There are moments where we get stuck on the creativity development process. Things like trying to figure out how many armors that needs to be made and how the monetization works without offending the player and stuff like that has proved to be challenging," said Ronald Widjaja.
The Kickstarter campaign has also proved to be a challenge since this is the first time Touchten Games is using Kickstarter for the community outreach.
"We've learned a lot from Kickstarter and are very thankful to our backers that support us. We will do our best to deliver the best gameplay experience to our backers and future players through Target Acquired."
However hard work and pushing through challenges has its own rewards in the end.
Ronald says that after finding solutions for the things that weren't working in the beginning has given them a sense of satisfaction. It feels great because it brings them one step closer in delivering the final product.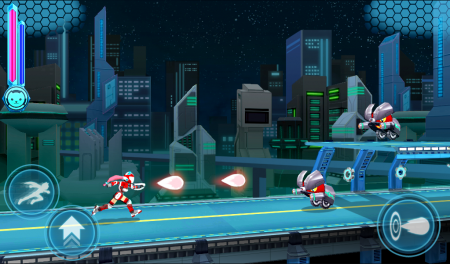 Anton Soeharyo the C.E.O. of Touchten Games shares some heartfelt lasting comments about Target Acquired and about making games in general.
"Making games and millions of people happy is our passion. We are fortunate to be able to turn that passion into a full time job.We bet on our time and youth to make Target Acquire an iconic game, aiming to entertain millions of new friends. I hope you will love Yura, Cammy and Spike, as much as we love making them available to you."