Maybe don't click on that link promising a beta invite for Grand Theft Auto 5 on PS4, Xbox One, and the PC – because there isn't one.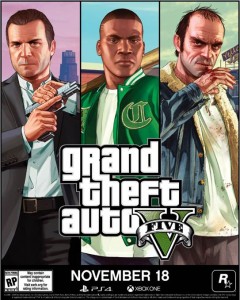 Developer Rockstar Games has released an official statement this week asking players to stay alert for potential scams involving an alleged 'beta program' for the upcoming re-release of the company's current crime epic, Grand Theft Auto 5. Apparently, there are links and banner ads floating around out there on the net promising a way in to the beta test for the game, thats release is rapidly approaching. Only there's one problem- there is no beta planned before release.
The developer wants that any attempt to get you to join a beta (and again, there isn't one) is likely a phishing scam and could end up costing you quite a bit in the trouble department. These kinds of things are all over online, and most of us have encountered an ad or two (million) that promise something ridiculous just to get you to click, but this one's particularly nasty thanks to the rampant popularity of GTAV. Still though, even if you're dying too get a taste of the revamped GTA on your current-gen console or your PC, stay far away from these links.
And besides, the game itself isn't all that far off at this point anyway. Grand Theft Auto 5 lands on the Xbox One and PS4 on November 18th and on the PC on January 27th.
Source: MCV