The team played some new games, and talked about some upcoming ones.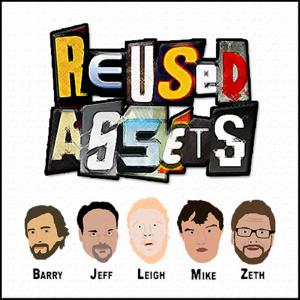 We're back with a regular episode of the podcast this time.  We played some new games, such as Alien Isolation, Forza Horizon 2 and Shadow of Mordor, and we also talk about what games we're looking forward to for the rest of 2014.
Hosted by Barry Guihen, Mike Jones and Zeth Ward.
Intro music is 'Intro' and outro music is 'Yeah Yeah Beats', created by She.  Find these tracks and more at www.shemusic.org
You can also listen on SoundCloud.
You can subscribe on iTunes by clicking here.
Grab the RSS feed here and add it to your favourite podcatcher!
Thank you to Brutal Gamer for allowing us to post this here.  Reused Assets is a syndicated podcast and is not an official Brutal Gamer show.