Sackboy and friends come to the next generation for some platforming fun.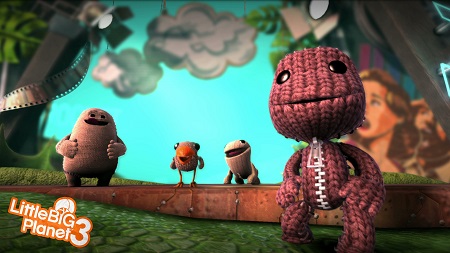 LittleBigPlanet is poised and ready to make the jump to next gen, but for this next installment in the main series, the game is no longer in the hands of series creators Media Molecule, but instead Sumo Digital and XDEV are taking the reins.  But, after having some time with the game, we can happily report that the franchise is definitely in good hands.
The demo on show had two levels, each showcasing one of Sackboy's friends from the upcoming game.  The first was Toggle, who has the power to switch between being big and little.  'Big' Toggle is heavier, and can weigh platforms down, activate heavy switches and sink into water.  'Little' Toggle moves faster, jumps further, can get through narrow spaces and can run across the surface of the water.  You can switch sizes at will as long as you have space.  One example of where the switch comes into effect is when you weigh down a spring loaded platform while big, and switch to small and get catapulted away.
The second level on show featured Oddsock, a four legged sack who has the ability to move extremely quickly and perform wall jumps.  He can also cling to moving walls to switch between the foreground and background platform layers.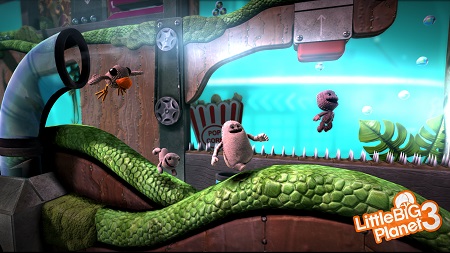 The demo levels were fairly short, but gave a great idea of what to expect from the new characters in the game.  They add some nice new dynamics which really inject some new life into the franchise, and allow for some new situations and scenarios to play through.  The new characters and levels are really well designed and a great deal of fun to play.
This short time with the game has already got us excited to see what the full game will be like.  November can't come soon enough.
LittleBigPlanet 3 is scheduled to be released on November 18th in North America and November 19th in the EU for PlayStation3 and PlayStation 4.