Get ready for another round of Legendary Skylanders at Toys R Us.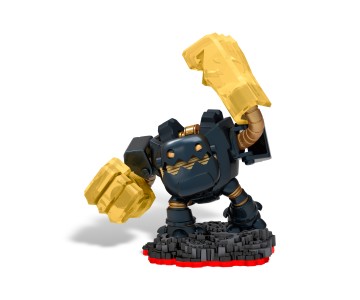 With Skylanders Trap Team set for release on October 5th, TRU has their latest lineup of Legendary characters all ready for pre-order as of today. Available on both ToysRUs.com and at retail locations, the figures represent the fourth series of limited release, more powerful characters t be made available since the series started.
Offerings include one new Trapmaster in Legendary Jawbreaker and the Legendary Adventure Pack Nightmare Express. That set includes Legendary Blades as well as two 'magical items' which will work to unlock a new level in Trap Masters.  Both the figure and the set will see retail shelves (and TRU's website) on September 9th.
TRU will also be posting up some details on how you can win a limited edition Skylander on September 13th. Look for that announcement to be made on the day itself (Sept 13th), via Instagram.
Also don't forget that you can still get in on the Skylanders Trap Team Legendary Treasure Pre-Order Sweepstakes at Toys R Us. That little deal can nab you all kinds of insane Skylands-flavored  goodies and can still be taken advantage of exclusively at TRU. Click here for more.