The Xbox 360, PS3, and Wii pushed a heck of a lot of great games out the door and into gamers eager mitts in the last round of consoles.
Believe it or not, we're coming up on a year of the current generation of consoles (two if you count the Wii U). What a generation it was too as we saw countless great games hit all three major consoles and the even the handhelds, which held their own with some top notch titles even in the face of a dwindling sector of the industry.
It was such a 'big' generation of consoles, that it's not exactly fading into the good night even with the PS4, Xbox One, and Wii U readily available at big box stores and GameStops everywhere. Still though, most (if not all) of the big name titles that won't be seen on current-gen systems have made their debuts and what you see is, more or less, what you get with them at this point.
So with that in mind, Brutal Gamer takes a fond look back at the generation that was as our staff picks our favorites from the era that brought you the Xbox 360, the PS3, the Wii, and even the PSP and DS.
Ted; Entertainment Editor
10.) Killzone 2 (PS3)

9.) Infamous (PS3)

8.) Resistance: Fall of Man (PS3)

7.) Assassin's Creed (PS3)

6.) Uncharted 2: Among Thieves (PS3)

5.) Grand Theft Auto IV (PS3)

4.) Uncharted: Drake's Fortune (PS3)

3.) LittleBig Planet (PS3)

2.) Grand Theft Auto V (PS3)

1.) Batman Arkham Asylum (PC) – Arkham Asylum combines a great story with one of the best attempts at a Batman videogame of all time. Even without a multiplayer component it's an essential game for anyone wanting a story to go with their fight scenes.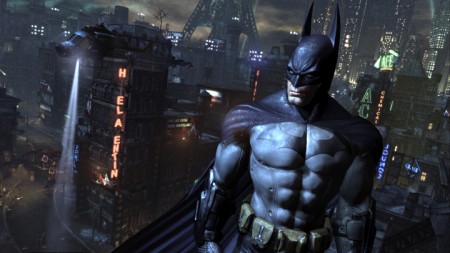 Rick B; US Staff Writer
10.) Dead Island (Xbox 360)

9.) Left 4 Dead (Xbox 360)

8.) Diablo 3 (PC)

7.) Assassin's Creed: Brotherhood (Xbox 360)

6.) Gears of War (Xbox 360)

5.) Shadow Complex (Xbox 360)

4.) Dust: An Eylsian Tale (PC)

3.) Injustice: Gods Among Us (Xbox 360)

2.) Reckoning: The Kingdom of Amalur (Xbox 360)

1.) Batman: Arkham City (Xbox 360) – Easily my favorite game on the 360. Everything about this game made it easy to log in the 80+ hours I have spent playing.
Martin; US Staff Writer
10.) Battle Front: Rogue Squadron (PSP) – This game was my portable go to. It was pretty lucky for me to pick up a PSP when they launched only to find out that the Battle Front series would be exclusive to the PSP for some time.

9.) Ghost Recon Advance Warfighter 2 (Xbox 360) – Hands down some of the funnest shooting action I've ever experienced in a game.

8.) Diablo 3 (PC) – Despite the terrible launch, terrible first year, and well…just terrible things, the recent expansion Reaper of Souls has mended this game into a gem.

7.) Civilization V (PC) – An incredibly accessible yet fiendishly addictive entry into the series. Still a staple of my playtime.

6.) Guild Wars 2 (PC) – In my opinion one of the best designed games ever. Period. This game has mechanics that spoiled me for any MMO since, showing me just how flawed the MMO genre has been.

5.) Fable 2 (Xbox 360) – Great entry into the series. 'Nuff said.

4.) Gears of War Trilogy (Xbox 360) – It would be a crime to exclude any of these brilliant games from the list, so I included them all.

3.) Elder Scrolls: Oblivion (Xbox 360) – The game that reignited my love for the RPG. Still played to this day.

2.) Call of Duty 4: Modern Warfare (Xbox 360) – The pinnacle of the franchise for me.

1.) Halo 3 (Xbox 360) – In case you couldn't tell by now, I played on the Xbox. If you wonder why I never dipped my toes into the other side, this game is that reason. It cemented my love for all things Xbox, bombastic, and plain old fun.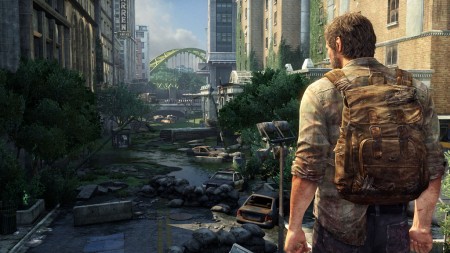 Kiri; UK Staff Writer
10.) Assassins Creed Brotherhood (PS3) – I liked the whole concept of this installment of the AC franchise. The fact that Desmond can finally leave Animus at any time and explore the present day, and that whilst him and his pals search to save the world from the 2012 apocalypse, Ezio is battling against the corruption in the Vatican.

9.) Batman Arkham City (PS3) – With the Arkham trilogy almost coming to a close, I like to reminisce with City more than Asylum. I feel City better represented the whole Dark Knight Theme, it was so much grittier and of course the epic and tragic death of *Spoiler* Highlight to see –>the Joker…

8.) The Walking Dead season 2 (PS3) – I really like the character development of Clem, and to be frank Lee kind of irritated me, so this season was definitely my favorite. Also the decisions you had to make were a lot more challenging at times.

7.) Lord of The Rings: War in the North (PS3) – I loved the whole co-op mode here, that made this game for me, the fact I could play with a friend to journey around middle earth an feel like I was helping the actual character from the Peter Jackson trilogy.

6.) FF13 – Lightening Returns (PS3) – I waited for this last installment like a kid waits for the end of school, and even though there was a lot of hating on it, I really enjoyed the new story of Lightening as The Saviour. I did feel let down and rushed with the abundance of side quests, but as a typical girl I liked playing dress up with all the interchangeable Schemata.

5.) DMC – Devil May Cry (PS3) – As this was my first experience of DMC, I have to say I think I played the game better not having played the others first. I did then play the rest and I still prefer this one by far, the weapons were awesome and the plot added for real passion for the characters.

4.) Assassins Creed 4: Black Flag (PS3) – Playing as a Welshman was such a great feeling, and I really did feel like it was my ancestor I was playing as. Edward's quick wit and epic battle skills weren't all that made this game for me though, I fell in love with so many of the characters, and yes, I cry at the ending every time.

3.) Persona 3 Portable (PSP) – The choice of male and female protag made me buy this game. But I fell in love with the whole idea of Persona. The levelling up, and the story all rolled this game to be my favourite Persona game so far. It has a unicorn for goodness sake, need I say more…

2.) Final Fantasy 13-2 (PS3) – Serah and Noel's journey to find Lightening and stop the horrible future that lay before Noel, to take over the role of Chaos from the legendary Caius Ballad, and save all future Yeuls. All the imagery through out the game, not just the emotional cut scenes, makes for such realistic visual that you could be mistaken into thinking you were watching a CGI movie. And of course the cutie that is Mog, and cameos from Snow, Hope, Fang, Vanille and Sazh, tie this sequel right into the first game, but overall in the case, the sequel is much better.

1.) The Last Of Us (PS3) – As I reviewed the Remastered version of this recently, I'm sure a few people already know how much love I have for this game. I played this game after already watching a full walk-through on-line, and still I cried every time. The story has so much emotion attached that it just draws you in to the game, the characters and the awful situations your put in. Not only is this game beautiful in that sense but graphically it is such a lovely game to look at. I have by now played through at least 10 times, as well as spent many nights raging on the epic multi player. For me, The Last Of Us is the game of the last generation, no game can compare in game play, or plot.
Jeremiah; US Staff Writer
5.) Uncharted 2 (PS3) 

4.) Bioshock (PC) 

3.) Fallout 3 (PC) 

2.) Skyrim (PC) 

1.) Mass Effect 2 (PC) – BioWare's second installment of the mass effect space drama. ME2 brought the franchise's storytelling to another level and captured the hearts of many gamers. The second installment also included a more refined version of gameplay from its predecessor.
Jason; Editor-in-Chief
10.) Metro: Last Light (Multi) – The survival aspects of Metro 2033 were just a little too constricting for me (something that Metro Redux 'fixes'), but Last Light's heavier emphasis on action hit the spot. Add a dark storyline and some very interesting locales and you've got one of the best shooters on consoles or the PC.

9.) Transformers: War for Cybertron/Fall of Cybertron – I'm a huge Transformers fan and have been since the '80s, so a serious take on the characters and the fantastic gameplay that High Moon cooked up absolutely floored me. On par with the comics and not just better than the movies- lightyears ahead of them.

8.) New Super Mario Bros (Wii) – This gem updated the classic Super Mario formula for the modern age. No, you won't find any 3D graphics here, but you will find platforming perfection and one of the best looking (and at times toughest!) Mario games ever.

7.) Grand Theft Auto IV (Multi) – Often looked down on, GTAIV was a revelation for me and the only GTA that I went nuts for other than Vice City and GTAV. I thought Nico was a terrific character and his story was compelling in every way. Of course, it doesn't hurt that there's so much of real-life NYC in it either. I had tons of "I know where that is!" moments while driving around Liberty City.

6.) Assassin's Creed (Multi) – The original AC got me hooked on the franchise right up till Revelations with its mixture of action, intrigue, and historical settings. It may have fallen short in a few places, but when it was good, it was very good. Plus, the story (which is still sort of Ancient Aliens-ish) was just fantastic and created a world where you really couldn't be overly sure what was going to happen next.

5.) Uncharted 2: Among Thieves (PS3) – I've enjoyed all the Uncharted games, but part 2 was a blockbuster in every way. With the characters already set and established the team at Naughty Dog crafted one of the best action/adventures you're likely to find anywhere and on any console.

4.) Gears of War Series (Xbox 360) – Much like Martin, when it came time to pick one out of the three Gears titles to list here, I just couldn't do it. All three Gears of War games are action masterpieces and together, weave one of the coolest and most fun tales of apocalypse in gaming. None of them are to be missed.

3.) Halo 3 (Xbox 360) – The end of the first Halo trilogy didn't disappoint in any way. Following up on the cliffhanger ending of H2, Halo 3 hit the ground running and didn't let up till the credits rolled. I enjoyed the heck out of Halo 4 as well, but Halo 3 was the swan song for the first big Halo universe story arc, and for that alone it'll always have a place with me. Though the fact that it just about gets everything spot-on perfect (including the multiplayer) doesn't hurt.

2.) Batman: Arkham Asylum (Multi) – If you're a Batman fan, or just a comic book fan in general actually, this game is beyond golden. Arkham Asylum made licensed superhero games legitimate after being little more than shovelware for years and years. It also kicked off the Arkham series which continued with the excellent Arkham City and will soon conclude with Arkham Knight. It's funny, because I actually think City is the better game overall, but there's something about Asylum's creepy setting and homages to the comics throughout that just does it for me.

1.) BioShock (Multi) – What's to say here that hasn't been said already? BioShock is one of the best FPS' of all time and hands down my favorite game of the last generation. Irrational Games and creator Ken Levine got everything right here (except maybe the end boss) in a game that merged superpowers, gunplay, film noir, and horror into a melange of sights and sounds that still stands up today. In fact, there's a brand new version of BioShock coming out for iOS devices, so it really is still quite relevant as a standalone title. Every game in this series is actually pretty phenomenal in it's own way, but the original with Andrew Ryan, the original appearance of the failed utopia of Rapture, and that twisty, turn filled story hit the nail on the head as hard as was humanly possible.
And there you go, a peek into the minds of the staff here at BG and what we thought were the best of the best of last-gen. There's still plenty of life in those 'old' consoles, with publishers releasing games on new and old hardware simultaneously, so if you skipped over one of these mean machines, it might not be the worst idea in the world to pick one up for cheap and grab a few games off our lists here.
Any one of them is sure to provide more than a few thrills, and maybe some of the genuinely best gaming experiences of all time. The Xbox 360, PS3, and Wii might be out of the spotlight now, but they're sure not gone or forgotten.