Nintendo is bringing its Gaming Lounge back to the big show in SD, complete with plenty of games to play, Amiibo figures to preview, and a 3DS recharging station so you can snag more streetpasses on the go.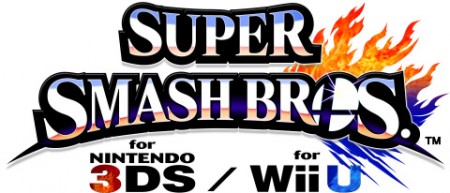 You might imagine that Super Smash Bros is as sure to show up at the Nintendo Gaming Lounge as any title, but what about Hyrule Warriors and Captain Toad: Treasure Hunter? All three games will be in attendance for gamers to get their hands on in the Lounge, along with a bunch more.
"Nintendo fans are going to have a great time with what we have planned for San Diego Comic-Con this year, whether they are attending the event or watching at home from across the country," said Scott Moffitt, Nintendo of America's executive vice president of Sales & Marketing. "From first hands-on opportunities to tournaments and a fun live stream, we want to make sure that everyone has a great time experiencing Nintendo at the show."
In all, there'll be a pretty healthy mix of games that are both available now and those that are still to see release on the 3DS and the Wii U. I'm pretty surprised at the sheer amount of stuff that Nintendo is set to have on display actually, pleasantly so. Here's your lineup of what you'll be able to play or see streamed from the event space:
Nintendo 3DS
Super Smash Bros. for Nintendo 3DS from Nintendo
Pokémon Art Academy from Nintendo
Professor Layton vs. Phoenix Wright: Ace Attorney from Nintendo
Sonic Boom: Shattered Crystal from SEGA
THEATRHYTHM FINAL FANTASY CURTAIN CALL from Square Enix, Inc.
Shovel Knight from Yacht Club Games (Nintendo eShop)
Siesta Fiesta from Mojo Bones Ltd. (Nintendo eShop)
Wii U
Super Smash Bros.for Wii U from Nintendo
Hyrule Warriors from Nintendo
Captain Toad: Treasure Tracker from Nintendo
Yoshi's Woolly World from Nintendo
Mario Kart 8 from Nintendo
Bayonetta 2 from Nintendo
Sonic Boom: Rise of Lyric from SEGA
Just Dance 2015 from Ubisoft
Skylanders Trap Team from Activision
Shovel Knight from Yacht Club Games (Nintendo eShop)
1001 Spikes from Nicalis (Nintendo eShop)
Guacamelee Super Turbo Championship Edition from DrinkBox Studios (Nintendo eShop)
And as I mentioned, that's not all. Nintendo will also have the eagerly anticipated Amiibo toys-to-life  figures on display, a themed Tomodachi Life relaxation area (where you can also recharge your 3DS'), and more. You'll also find a full-on Super Smash Bros booth on the show floor (#235), which'll be dedicated to the handheld version of the game which is due up for release first, this coming October.
You might already know about the Super Smash Bros tournament that Nintendo has planned for the 25th and 26th (if not, click here), but they'll actually have a Mario Kart 8 tourney ready to go as well. Brackets of 32 players each will square off against one another in a race to the finish line, where they'll then be invited to take to the track against other fans from around the globe.
Lots to do and tons to play, all this and more will be taking place in the Lounge, so make sure you stop in a few times over the course of the show- oh and admission is free for all, even if you don't have a show badge. Nice touch that.