The swanky Nintendo lounge will be the site of the newest showcase for Super Smash Bros on the 3DS, and Nintendo is looking for a few good players.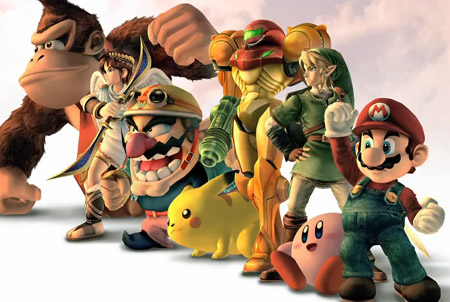 While the Wii U version of SSB was playable at Best Buy stores not all that long ago, the 3DS edition will be taking the center stage spotlight at SDCC this month. The handheld Smash is set to be almost as full featured as its console big bro and should be a massive title for 3DS owners when it launches this Fall.
As for the tournament, groups of four players will duke it out in preliminary rounds with the winner advancing each time. For the finals, the mode will switch to one-on-one matches which will move forward till there's an ultimate champ crowned for the day. Players will be able to line up and mark their names for entry in the limited space competition each day. Just make sure you get there early if you want in on the fun, remember that pretty much everything at SDCC is first come, first served.
You can find the Nintendo Lounge at the Marriott Marquis and Marina, which is right next to the SDCC itself and the convention center, at 333 West Harbor Drive in San Diego. Oh, and if you're not going to the big show, you can still watch the tourney from the comfort of your own home via Nintendo's Twitch channel. You can get to that by clicking here.