Apparently dropping Kinect from the Xbox One box was a good idea.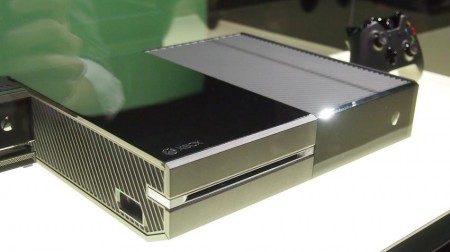 US gamers have snapped up the Xbox One console from Microsoft at a rate nearly double that of the previous month thanks to the now cheaper (and Kinect-less) system. Citing internal data based upon retail sell-through information, Microsoft has announced that their newest console has seen the massive upswing in sales this past June, the first month of the new SKU's availability.
Although the motion controller/camera and mic array does add quite a bit to the Xbox experience in the way of voice commands and facial recognition and such, it hasn't proven itself necessary for playing games at all really since the machine's launch in most markets last November. Personally, I really like the added features, but it's implementation for gaming has been dubious at best after early statements that use would be included in pretty much very game. And even where Kinect is used in a title, it's still not necessary in the slightest unless you're talking about a Kinect-centric game that exclusively uses the peripheral. And lets face it, there aren't too many of those.
I also think this might be the last of the Don Mattrick (former Xbox boss) ideas to go too, unless I'm missing something. The former head of Xbox operations had some very unique (and at times, ahead of the curve) notions for the Xbox One, almost all of which have been turned over by new chief Phil Spencer since his departure. And all for the betterment of the current Xbox console generation I might add, since it's more than apparent that most of what Mattrick and his team had dreamt up was not quite ready for prime time.
Where the console goes from here is anyone's guess. The Xbox 360 was massively popular in a ton of different markets (including the US where it dominated late in the generation) and, although not a flop in any way, the PS4 has been outselling the succeeding Xbox One by about two million units since launch. The drop in price, which has already caused sales to surge, could be just the thing to work on closing that gap.
The boost in sales of the new SKU just might add a little more fire and competition to the current race as well, which is only a good thing for gamers of any sort.
Source: MCV