Marvel Comics will be hosting the Mighty Marvel Shop yet again at this year's SDCC, and have a slate of exclusive items up for grabs.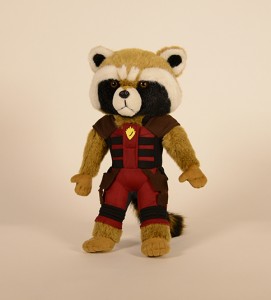 Yep, if it's Comic Con time, then it's Marvel Shop time. Aside from their usual slate of announcements and reveals, Marvel Comics will host their in-house shop right in the heart of the Comic Con action. Limited edition and exclusive items are the focus for the store as the company will have "t-shirts, variant comics, hoodies and more" in stock and ready for you to pick up and take home.
Pictured here are two of the newest announced items that'll be in the shop; the Rocket Raccoon 'Ravager' plush and a women's SSR tee as seen in The Watcher. Both will be up for sale along with a ton of other stuff, so make sure to stop by the Marvel booth (#2329) on the show floor to get yours, starting on Preview Night, next Wednesday.