Assassins Creed Comet.
So far there are plenty of ripe rumours of what Assassins Creed Comet will be about, so here is a round up of all the rumour and speculation you will ever need to read.
Comet will allow you to play as a Templar, named Shay, we have seen this before in the intro to AC3 when we began the game playing as the notorious  Haytham Kenway. Taking place in 1758 New York, it's also been said you will be able to sail around the Atlantic Ocean.
The game is supposed to begin with a mutiny on Shay's ship, his mutiny against Adewale from AC Black Flag. rumours of an appearance from Haytham and other AC characters are also out there.
Another big story if a theory around the name Comet, could this be connected to Halley's Comet, which passed over earth Christmas evening of 1758, maybe tying in to the whole Juno vs Minerva part of AC plot. No one is said to know who is developing the game yet, as the majority of Ubisoft's teams are said to be hard at work on Unity.
At E3 this year, Tony Key said 'the company hasn't their loyal Assassins Creed fans on these (last-gen) systems, making a game on a separate platform requires a lot of resources'. He said ' Ubisoft can't make a a different title "only out of love".
Again, these are just speculations, not a lot has been confirmed but watch this space and Brutal Gamer will keep you updated.
Assassins Creed Unity.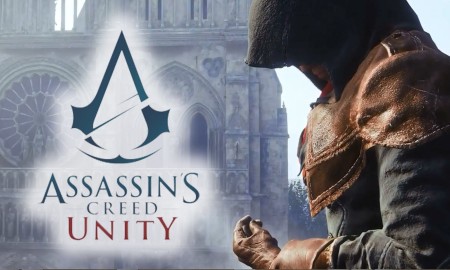 So the big news for Unity recently is the new narrative start, of course with Desmond Miles out of the picture, We need someone else's DNA to use the animus and follow the creed. Alot of conflicting opinions about this though, why would you not want to start again, play someone new!! In my humble opinion, this is the best to reboot the franchise, and I personally think it is a great move by Ubisoft, Bravo!
"It's a new start, it's a new narrative start. That is symbolized by a completely new context for the present day," creative director Alex Amancio told Examiner.

"You've seen a little bit of an evolution with Black Flag, [but] we're not going to do the same thing. What we're doing with Unity is really the beginning [of] this new cycle of Assassin's Creed games.

"Because it's new, we can actually explain it properly because nobody is going to feel like it's redundant. I would say that Assassin's Creed Unity is the best entry point for the franchise since [the first Assassin's Creed]."
Keep watching this space for more news as we hear it. 😀