You'll be able to snag yourself a download of the character for free during the first week of the game's release.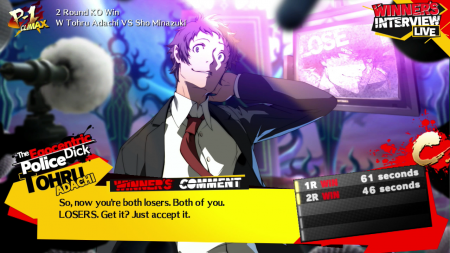 Tohru Adachi and his Persona Magatsu-Izanagi are officially joining the cast of Atlus' upcoming title Persona 4 Arena Ultimax. The character will be available as paid DLC, but will be free to download for the first week of the fighting title's availability in the US. After that initial period though, he'll revert to 'paid' status, so if you want the "Egocentric Police Dick" (ahem) on your roster and you'd rather not pay to get him there, make sure you add him to your game as soon as the title hits consoles.
As to when that'll be, Persona 4 Arena Ultimax is still scheduled to hit the Xbox 360 and PS3 sometime this Autumn.